The Group Leader
Tom K. Woo, Ph.D.
Professor of Chemistry

Email: twoo@uottawa.ca

Tom earned a Ph.D in Chemistry from the University of Calgary under the supervision of famed theoretical chemist Tom Ziegler in 1998. His Ph.D. thesis won the Canadian Association of Graduate Studies Distinguished Dissertation Award for Natural Sciences, Health Sciences and Engineering (only 1 awarded per year).  He was then awarded a prestigious NSERC Post-doctoral fellowship where he worked at the ETH Zürich, Switzerland, with Prof. Röthlisberger and van Gunsteren 1998-1999. Following that Tom became an Assistant Professor at the University of Western Ontario in London, Ontario from 2000-2005 where he was awarded the Premier's Research Excellence (early career) Award and various undergraduate Teaching honours. In late 2005, moved to the University of Ottawa as a Canada Research Chair in Catalyst Modelling and Computational Chemistry where he is currently a Full Professor of Chemistry.  Tom is currently a member of the NSERC Chemistry grant selection committee and an Associate Editor of the Journal of Molecular Catalysis A: Chemical where he handles all computational manuscripts.
Lab members are affectionately called Woo-kiees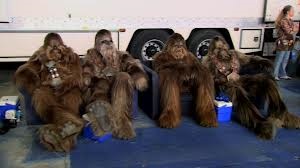 ---
Research Associates and PDFs
Mykhaylo Krykunov (PDF)
Email: mkrykuno@uottawa.ca

Mykhaylo came from the group of Tom Ziegler, with a background in the implementation of electronic structure theory methods. One of his last projects is constricted variational density functional theory, a new method for the computation of excitation energies in molecules. The advantage of this approach consists in producing quite accurate results for the charge transfer excitations by means of a low computational cost. Other previous research topics include orbital dependent functionals, calculation of magnetic and magneto-optical molecular properties such as NMR shieldings and magnetic circular dichroism, spin-orbit coupling (for the calculation of NMR shieldings). Mykhaylo was also involved into collaboration on the solid state NMR projects.

Research:
Based on his expertise in density functional theory, Mykhaylo will be developing in Tom Woo lab electronic structure descriptors for high-throughput screening and informatics.
Students
Evans Monyoncho (Ph.D w/  Elena Baranova)
Email: emonyoncho@gmail.com

Evans is originally from Kenya where he received his Diploma in Analytical Chemistry at Kenya Polytechnic University College. He obtained his B.Sc in Chemistry at Saint Mary's University and M.Sc in Chemistry from University of Prince Edward Island where he worked with Professor Rabin Bissessur. He enjoy visiting the museums in the capital region.

Research:
Design of bimetallic catalyst(s) for complete oxidation of ethanol to CO2 and water with potential application in Direct Ethanol Fuel Cells (DEFCs). The project combines density functional theory theory (DFT) simulations and spectro-electrochemical experiments.
Mohammad Zein Aghaji (Ph.D)
Email: mohammad zeinaghaji@gmail.com
Sean Collins (Ph.D)
Email: scollin3@uottawa.ca

Sean is originally from Halifax, Nova Scotia and obtained his B.Sc in Chemistry from Dalhousie University while working with Professor Russell Boyd. Sean enjoys attending cultural festivals and skating, in particular on the Rideau Canal.

Research:
Development of novel functional group optimization algorithms for gas adsorption of nano-porous materials.
Thomas Burns (M.Sc)
Email: tburn035@uottawa.ca

Tom is originally from Toronto, Ontario and obtained his B.Sc. in Chemistry at Dalhousie University while working with Professor Russell Boyd. Tom enjoys swimming, biking and gaming.

Research:
Development of an Automated Binding Site Locating algorithm for periodic porous materials.
 

Chris Demone (M.Sc.)
Email:cdemo036@uottawa.ca

Chris is orginally from the city of Kingston Ontario and obtained his B.Sc. in Chemistry at the University of Ottawa where he worked with professor Tom Woo for his honours project. Chris enjoys electronic music festivals, visiting Montreal, and watching the Montreal Canadiens.

Research:
Validation and development of charge models for periodic systems, namely Metal-Organic Frameworks and zeolites.
Hana Dureckova (M.Sc.)
Email: houci059@uottawa.ca

Hana is originally from Nagoya, Japan. She obtained her B.Sc. here at the University of Ottawa while working with Prof. Woo. She enjoys cooking and going to yoga classes.

Research:

Using molecular dynamics simulations to investigate the role of halogen bonding in clathrate hydrates.
Visiting Scientists